Savor the Flavors, Relaxing Massages, and the Beach Bliss: Krabi, Thailand Awaits! 🍻👙🌊
Flight Air Asia: RM400 (Two ways)/ pax
Accomondation: Sea Seeker Hotel, RM550 for 3 nights including breakfast via Agoda
Grab from Krabi Airport to Sea Seeker Hotel : RM100 (Two ways)
4 Island Snorkelling: Chicken and Porda Island, Thale Wake and Phra Nang Bay: RM 160/ pax
Ao Nang Landmark Night Market
Address: Ao Nang, Mueang Krabi District, Krabi 81000, Thailand
The market is situated in the heart of Ao Nang, making it easily accessible to both locals and tourists. It is a best place to visit for their local street food, drinks and listen to live music. The market has wide range of shopping opportunity such as clothing, bags, handicrafts, jewellery and many more. One of the major attraction is their fantastic selection of Thai food. We got to try some of the delicious food and the price as per below:
Big Prawn: 200 batt
Chicken noodles: 80 batt
Roasted pork: 200 batt
Pancake: 50 batt
Grilled Pork Skewers: 15 batt each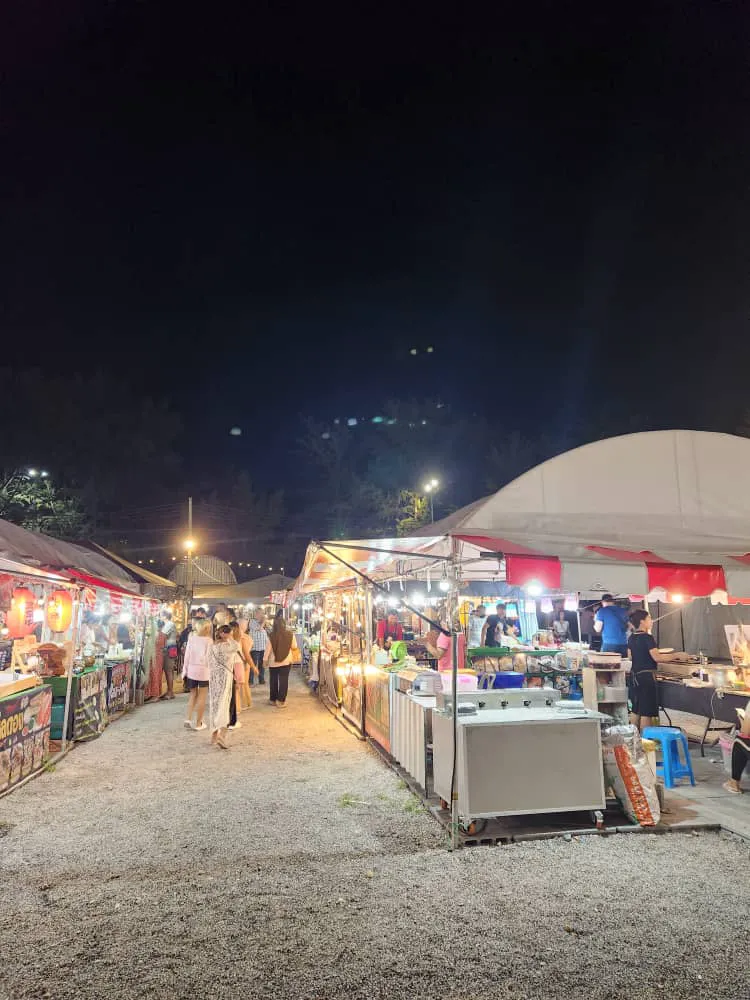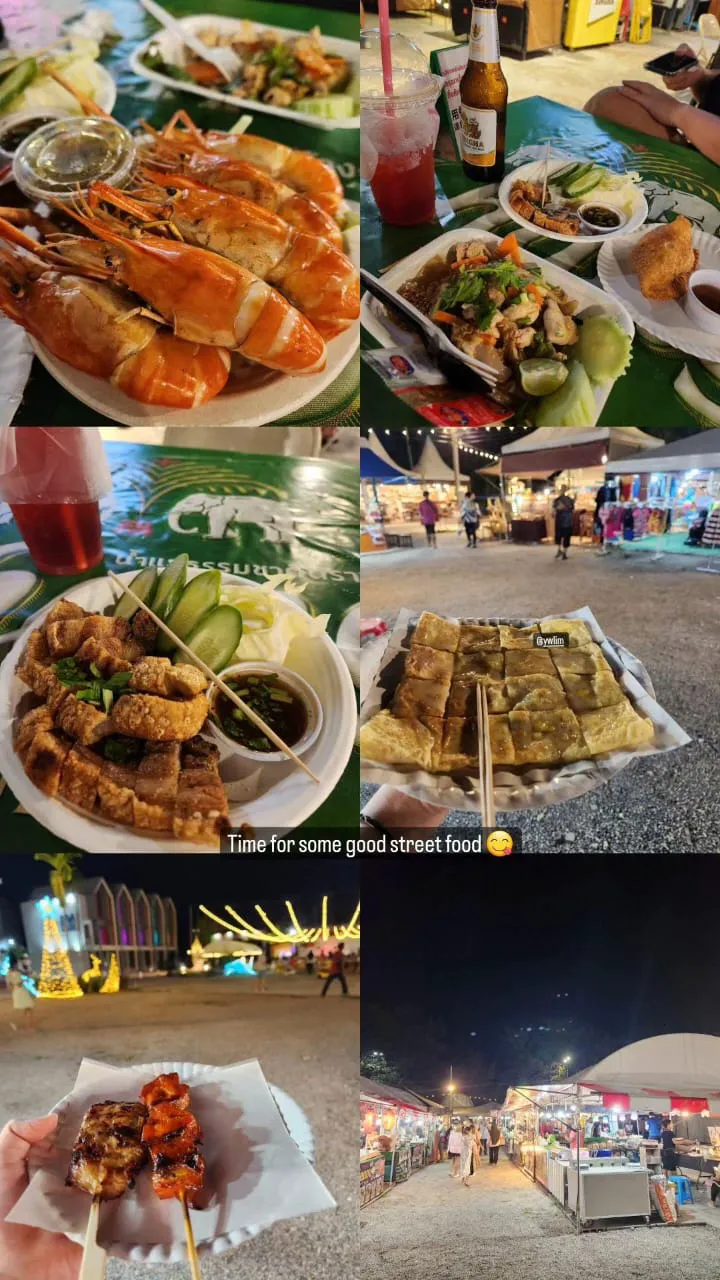 4 Islands by Speedboat
The tour guide will come to pick you up at your hotel at 8-8:30 AM and gather here (by the beach) before departing to destinate islands. We are able to observe numerous tourists accompanied by their friends and family, including children of various ages happily and excitedly embarking their day with adventure. There are many kinds of boats here including longtail boat, speedboat and private boat. You can purchase the ticket a day before at the booth based on your budget allocation on boat selection or package offered. We have purchased the ticket for a Snorkeling excursion that includes a meal, covering visits to four different islands. Not to worry on the transportation as they will arrange for your return to the hotel after the tour is finished at around 2 PM.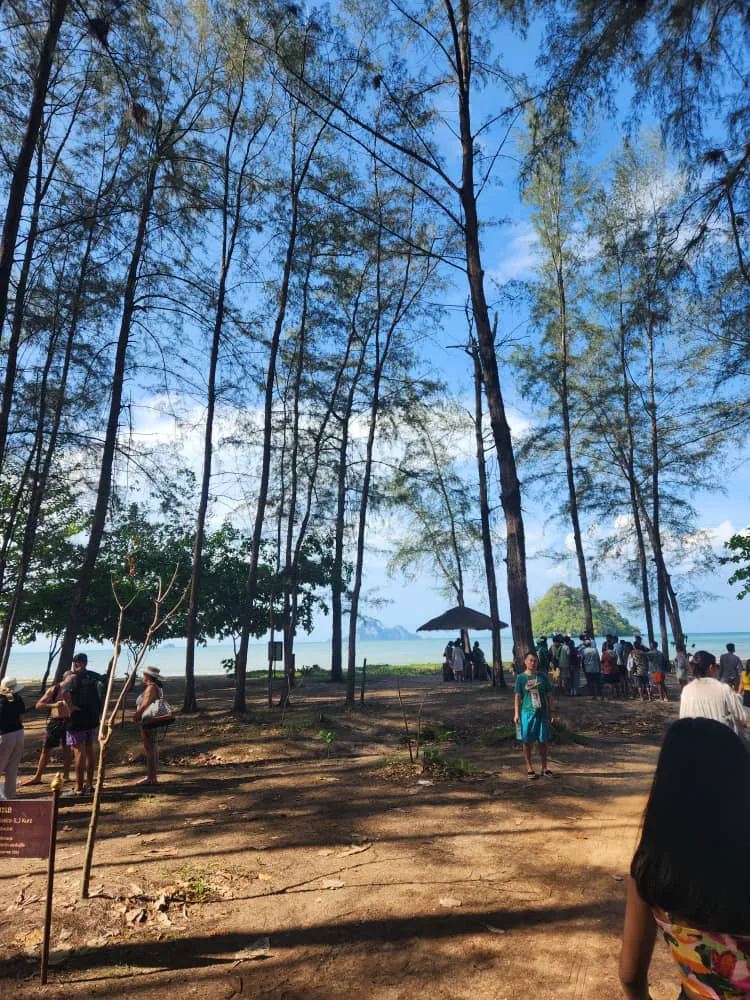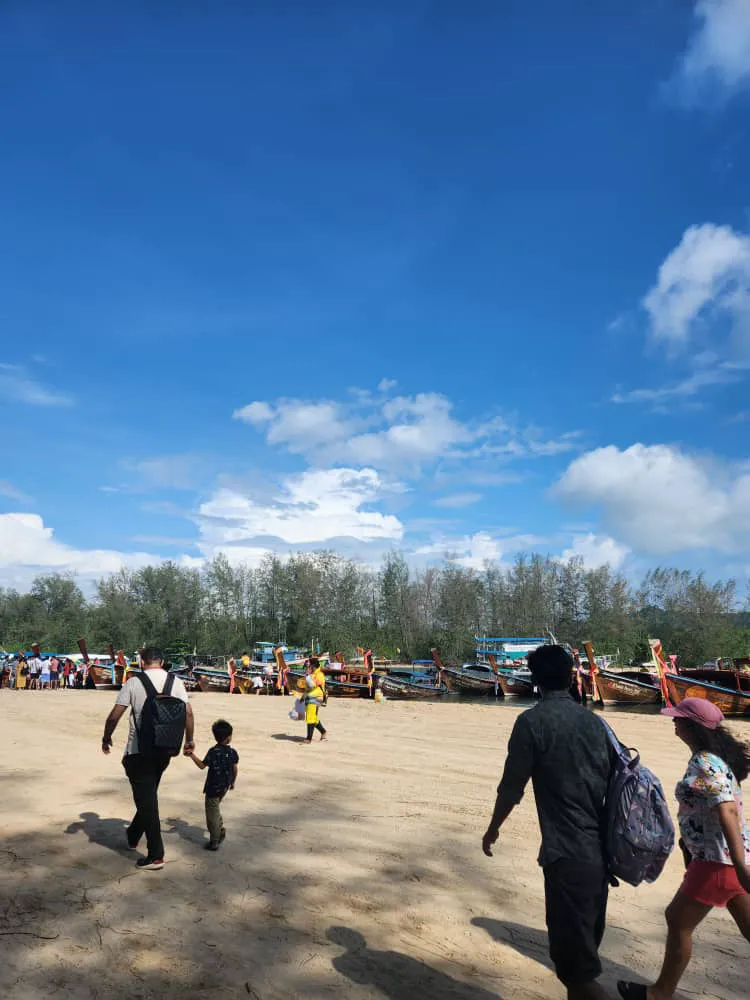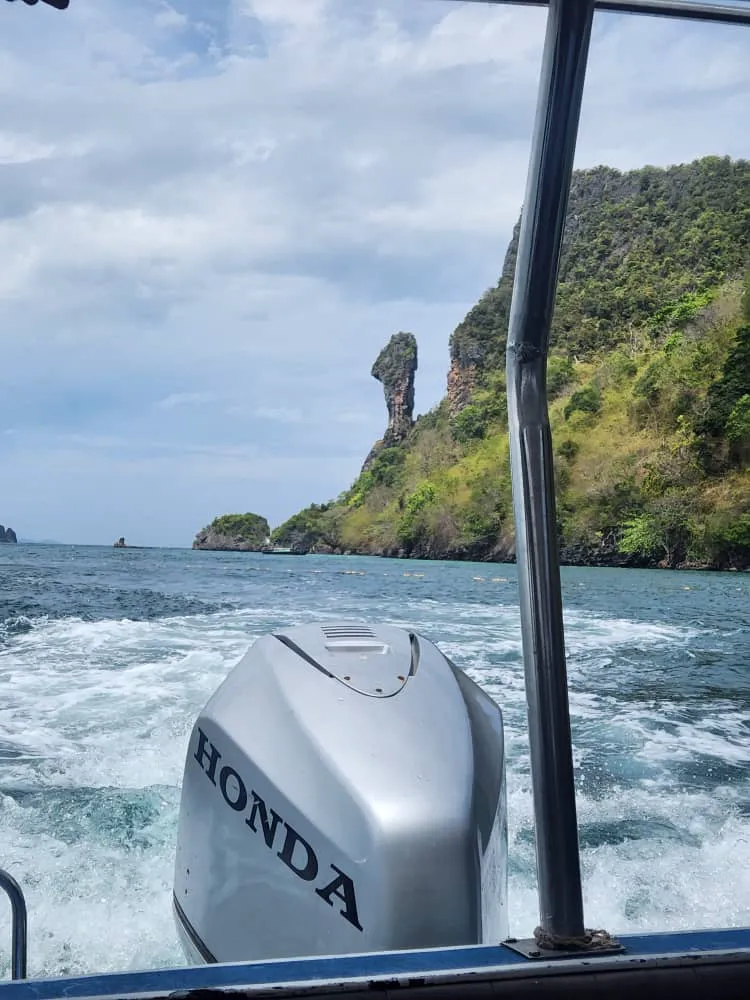 Chicken Island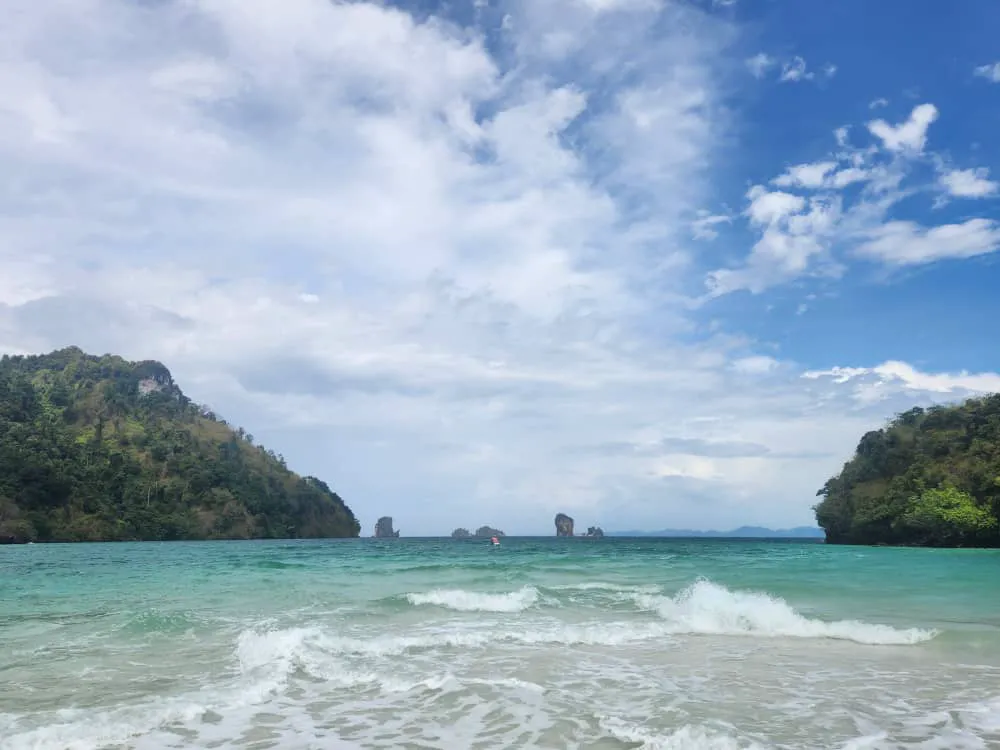 Thale Wake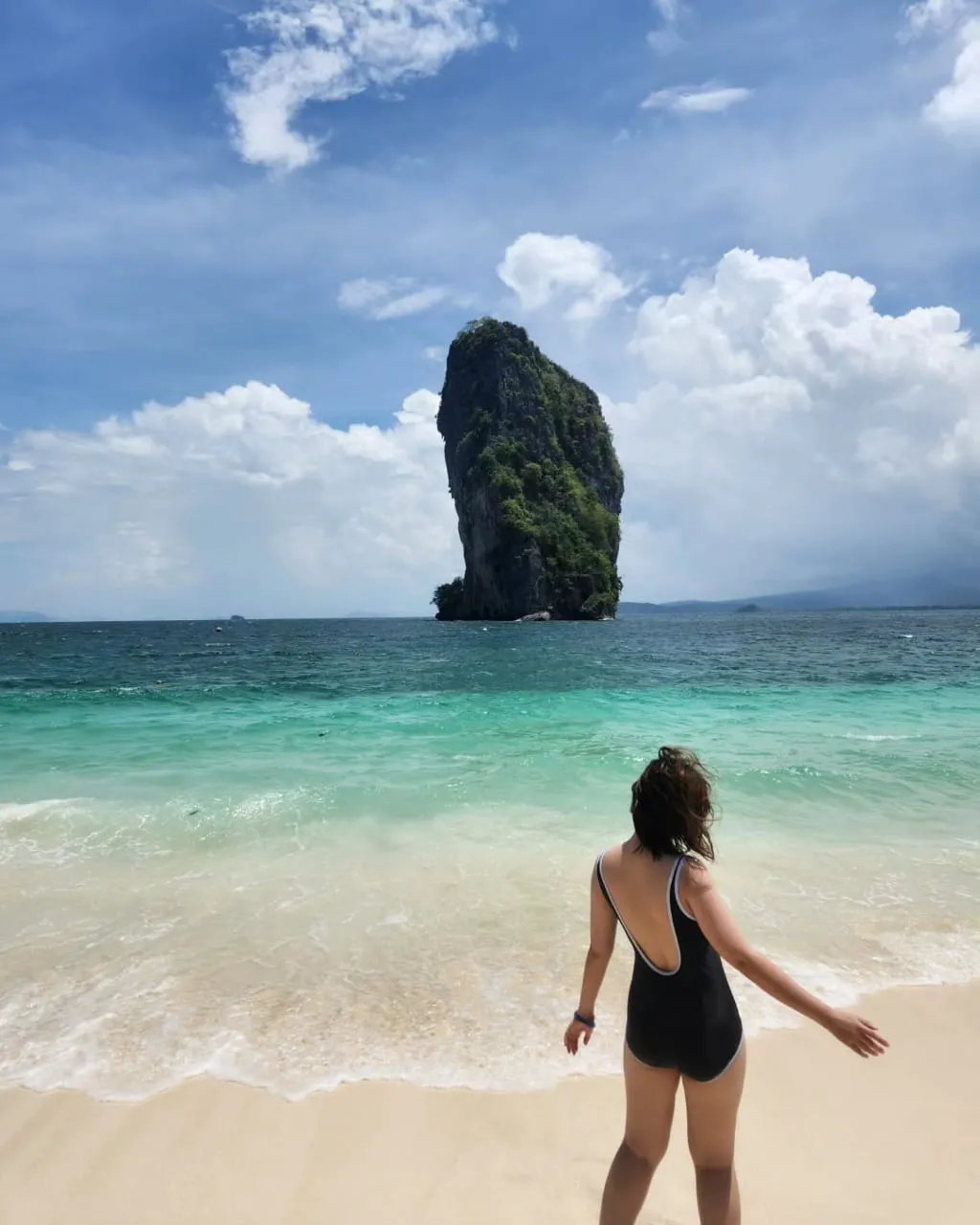 Porda Island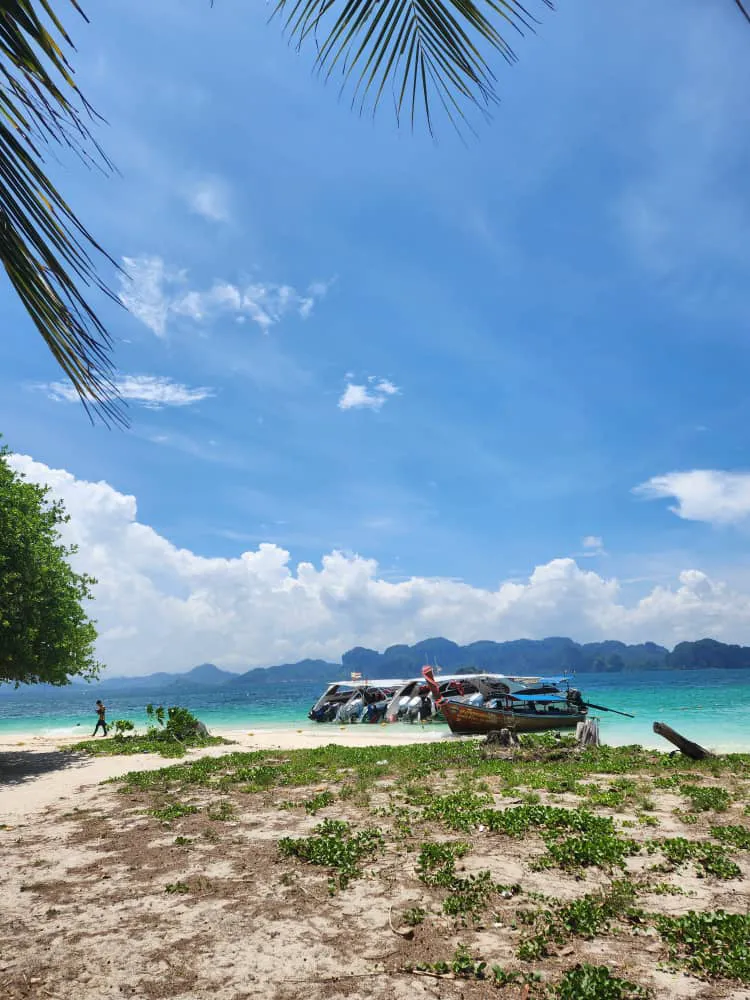 Porda Island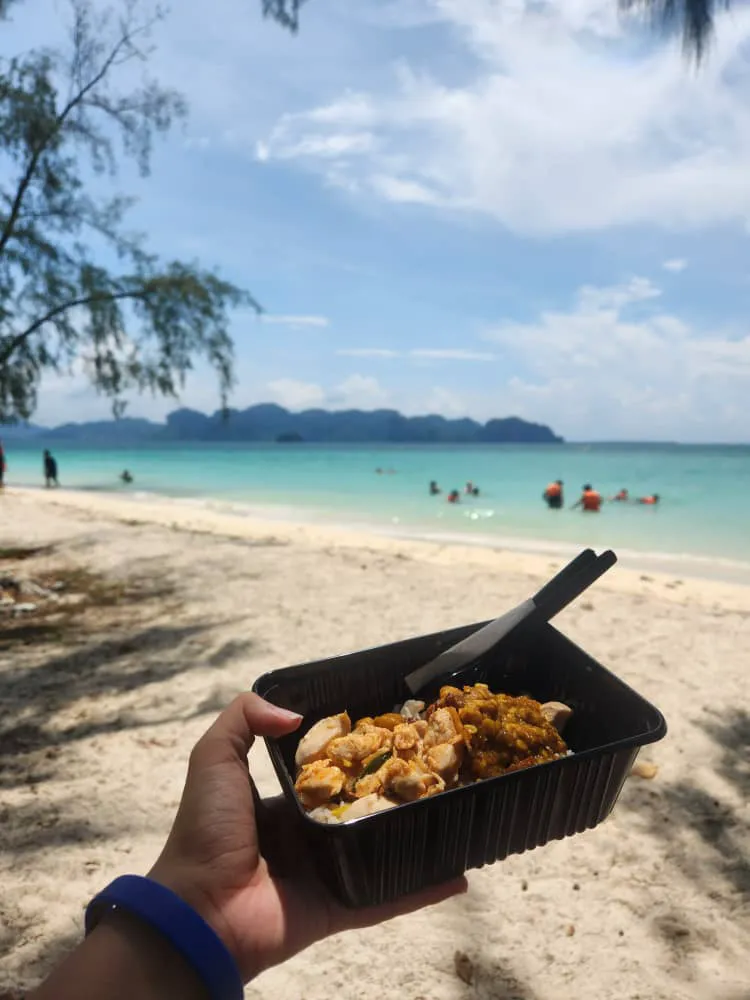 Lunch
Ao Nang Beach
Ao Nang beach serves as a popular tourist destination. The scenic views make it a favorite spot for photographers and nature lovers. Swimming and sunbathing are popular choices due to the inviting waters and sandy shores. The beach and its surroundings have a lively and energetic atmosphere, especially in the evenings. Visitors can enjoy beachfront dining, vibrant nightlife, and live music performances, creating a vibrant and bustling ambiance.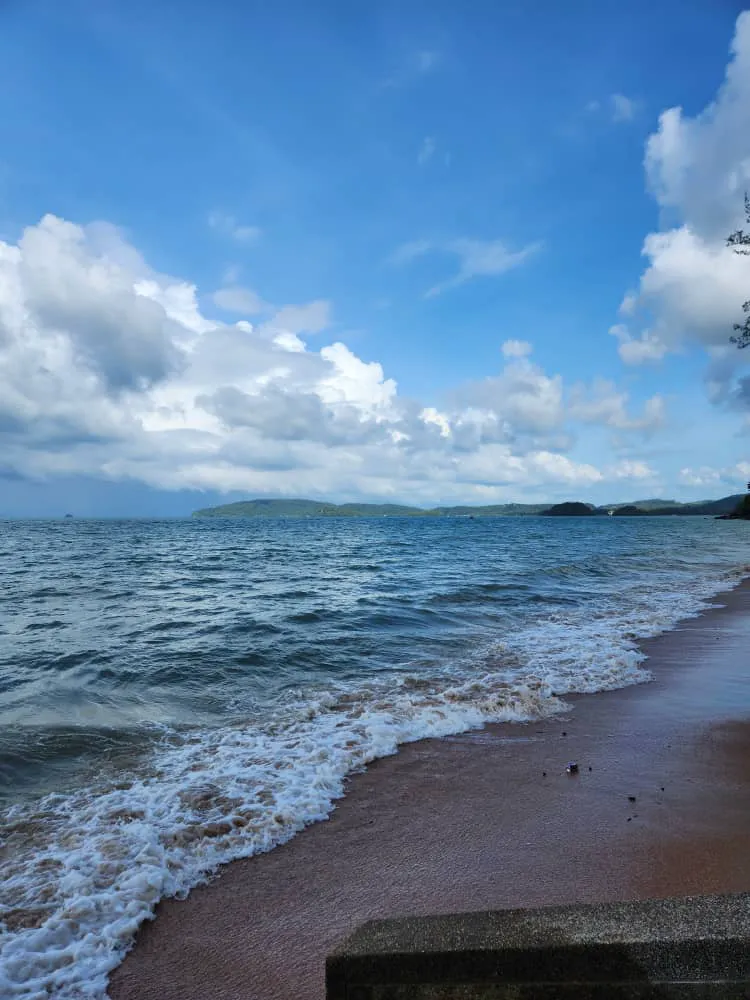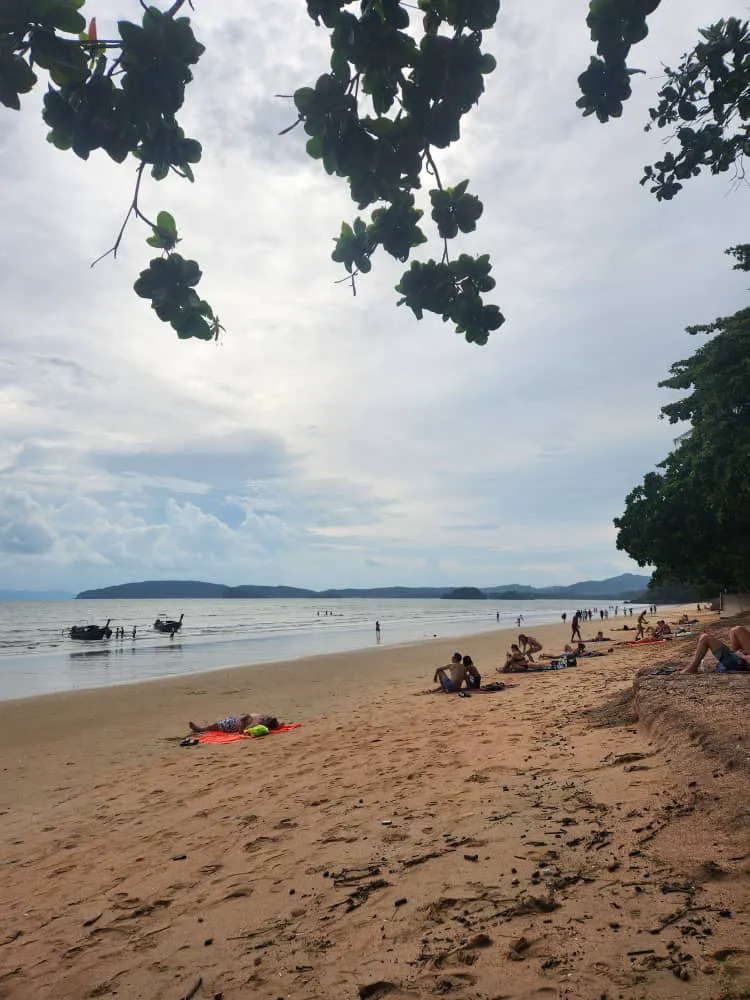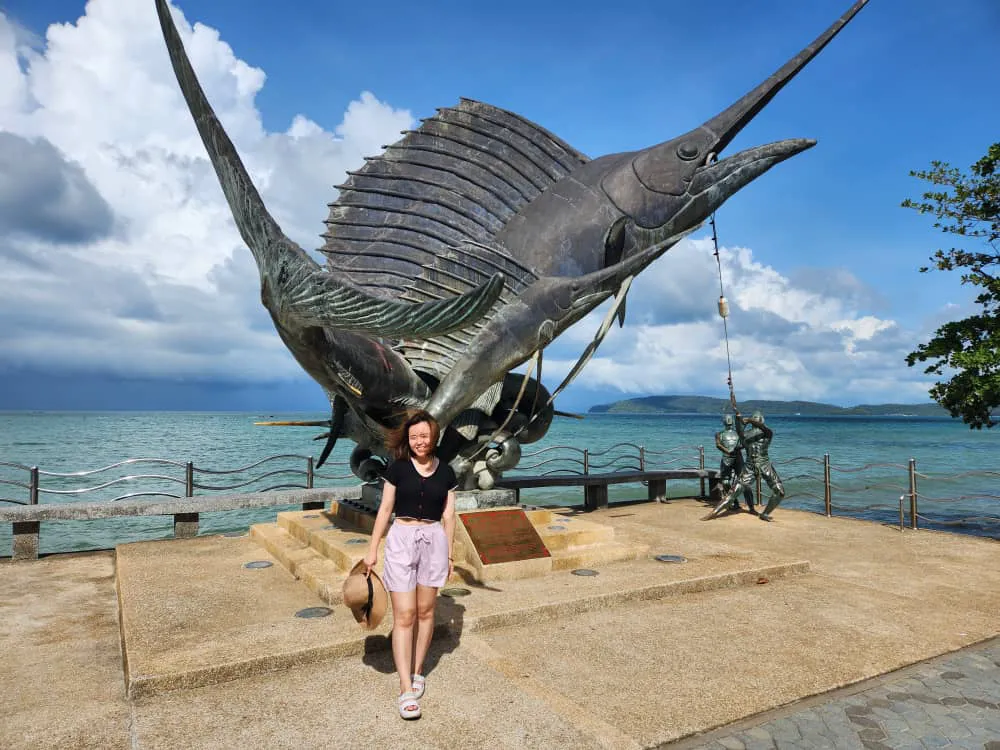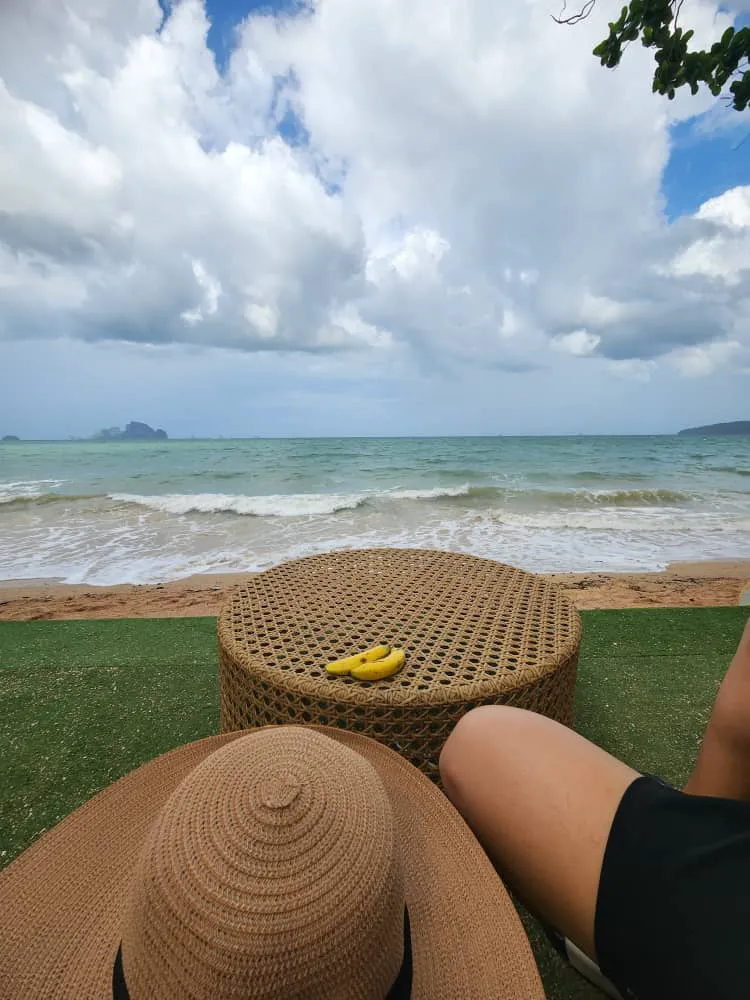 McDonald's
Make sure to drop by to visit their Mc Donald for their Pork Burger. It is super delicious where you cant find in any other country like Malaysia. They only have few option for pork i.e. Samurai pork and normal pork burger. We ordered the normal pork burger and it tastes surprisingly good. We also ordered the deep fried cheese stick made from mozzarella cheeses, chrispy hot and a lil salty in taste.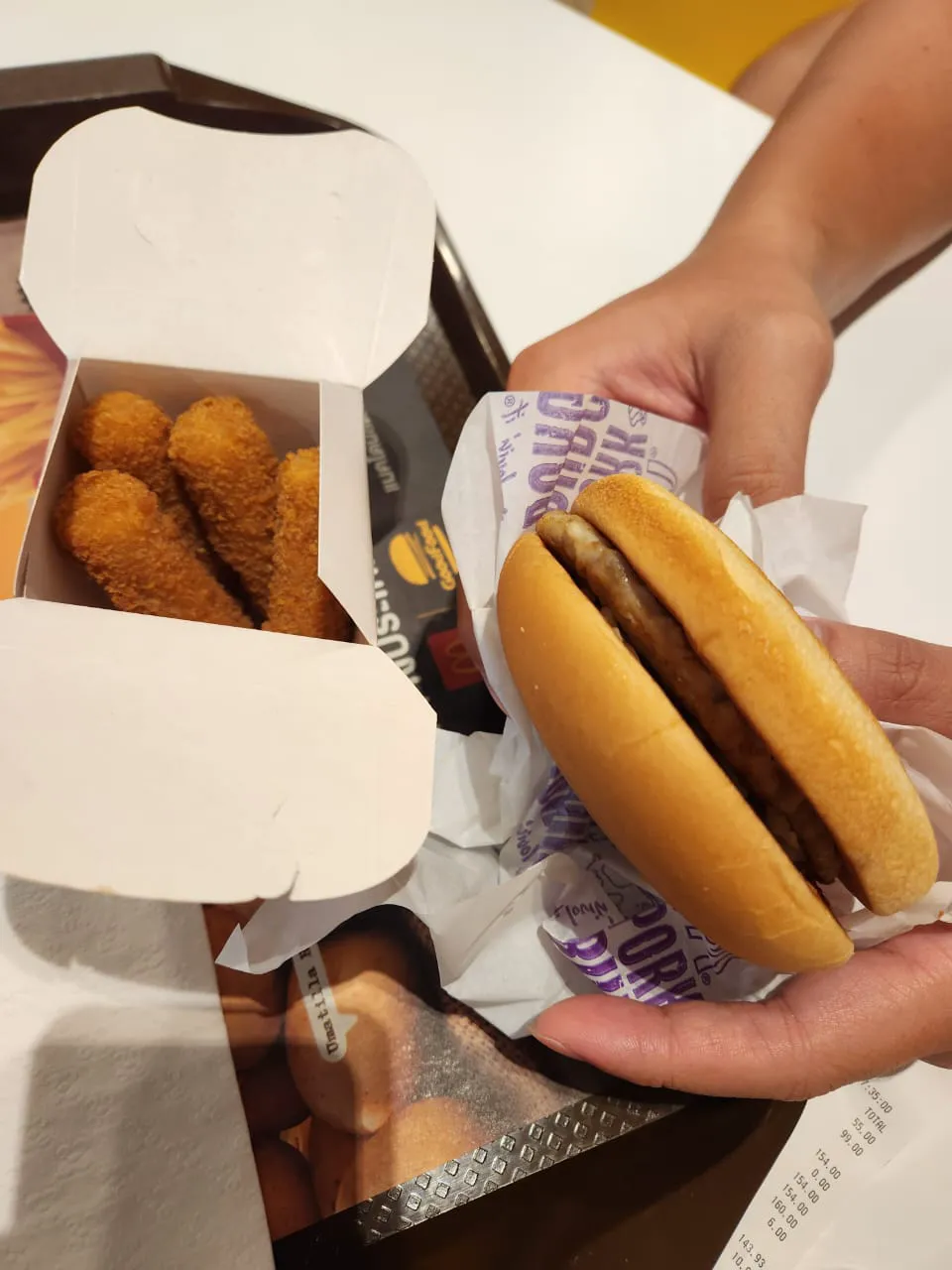 Morning Cliff View from Hotel
Address: 963 Ao Nang, Mueang Krabi District, Krabi 81180, Thailand
The hotel breakfast was enjoyable as it provided a diverse range of food options to cater to the appetites of tourists, including English breakfast, Indian and Thai cuisine. We had a delightful assortment of food items, including cakes, bread, muffins, biryani rice, tom yum soup, noodle soup, omelets, eggs, sausage pumpkin soup and porridge. Damn yummyyy and satisfying.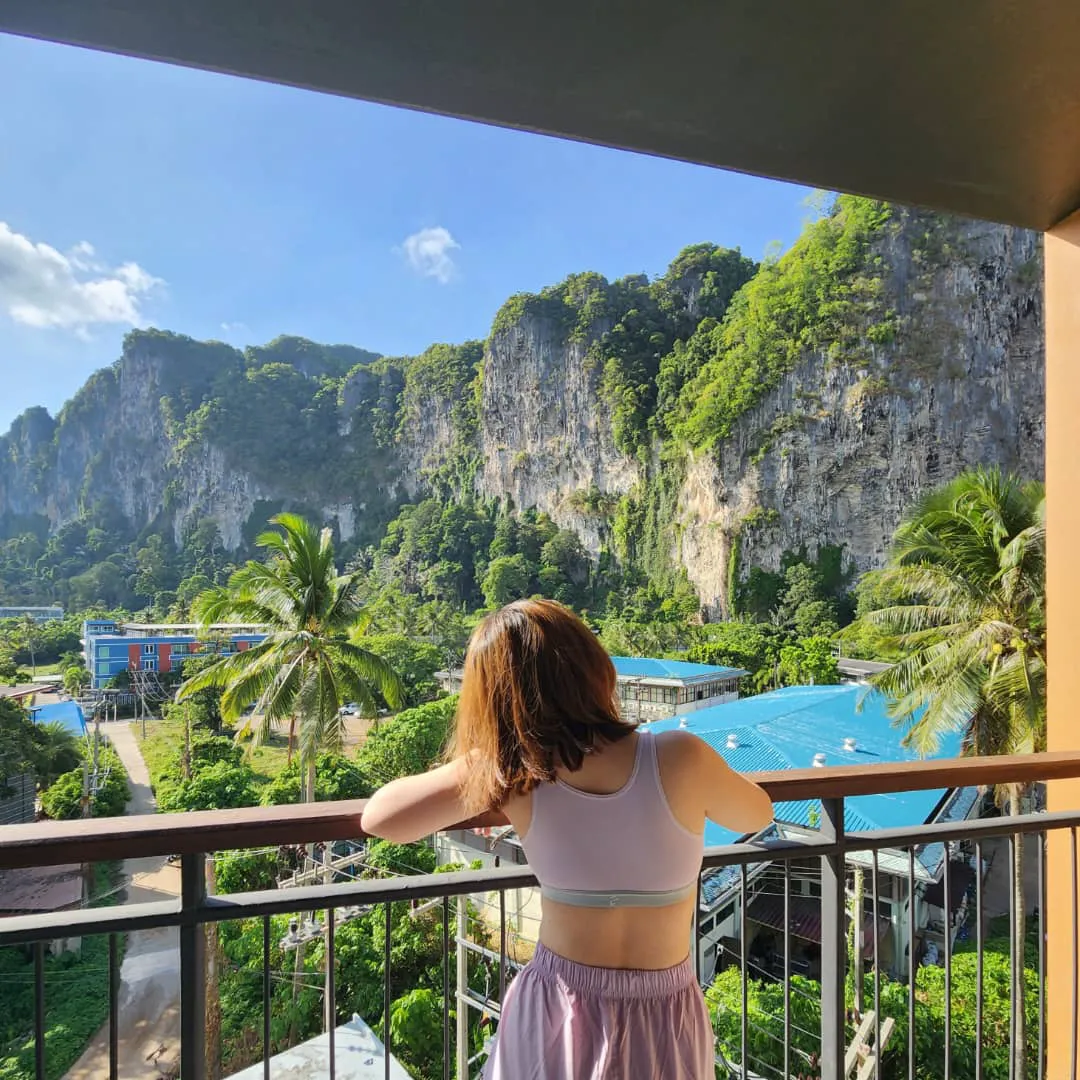 Morning View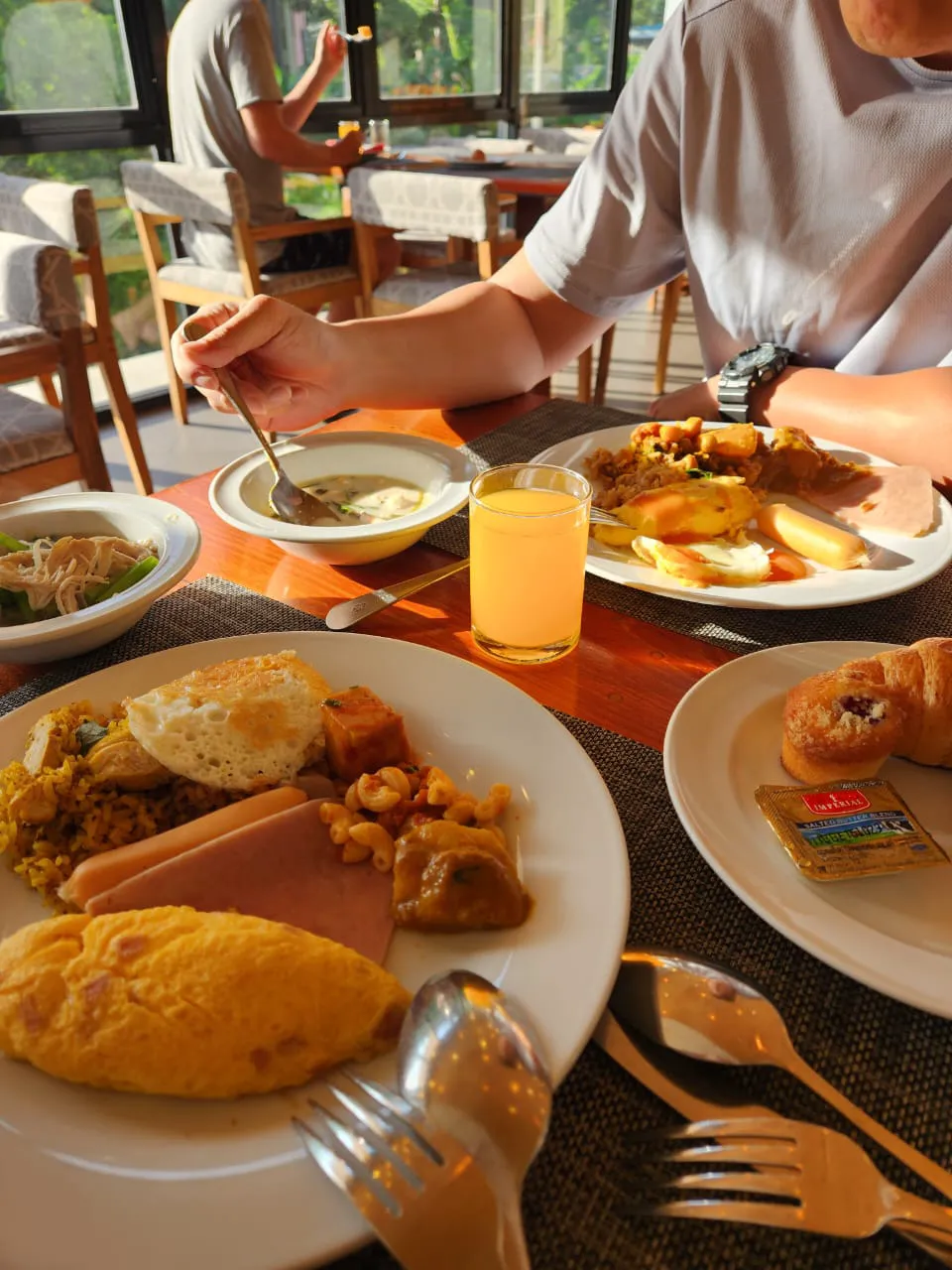 Hotel Breakfast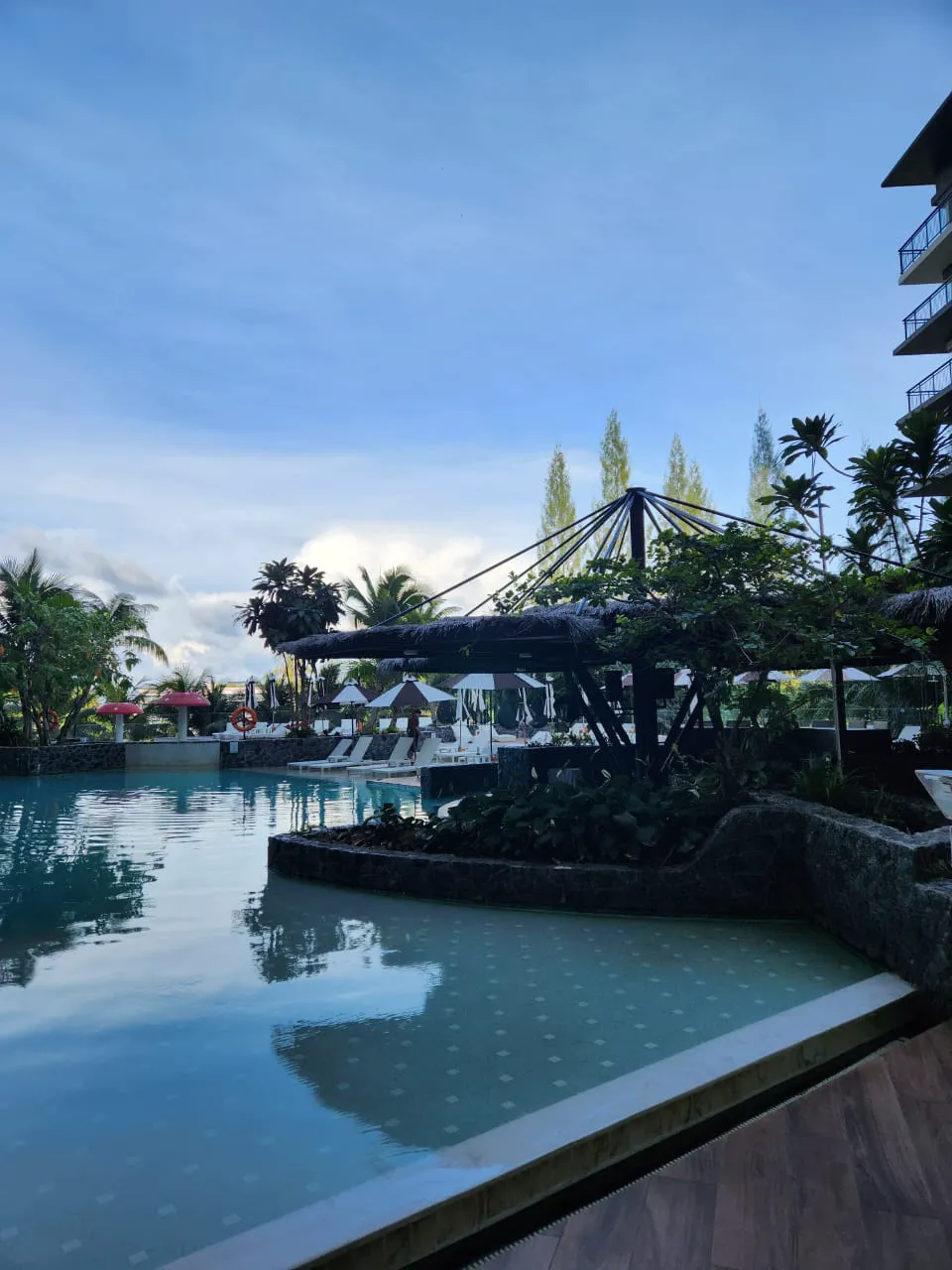 Pool View
SANKARA Thai Massage
Address: SANKARA Thailand Traditional Thai Massage & Nail Spa
141/1 Moo 2, Ao Nang, Krabi 81000
After exhausted from walking, we made the decision to treat ourselves to a complete body massage. We opted for the coconut oil and aloe vera massage, with aloe vera priced at 499 batt and coconut oil costing approximately 499 batt (if my memory serves me right). The overall atmosphere and environment were satisfactory, although it's possible to find more affordable alternatives that are not as lavish. The staff exhibited friendliness and professionalism, diligently attending to every sore spot we had. Overall it is a great expecience.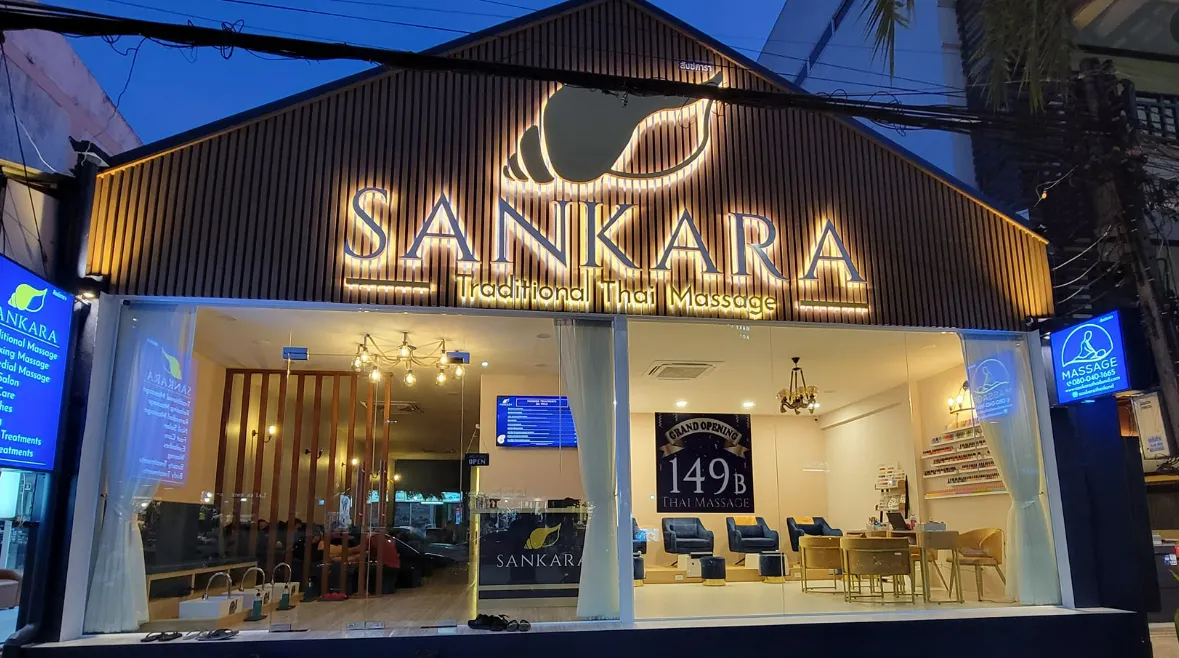 "Life is short – travel and see the world"
Happy travels
@Beaches
@Island
@Krabi
@Massage
@Thailand