From Thailand to Singapore: Thai-Infused Wanton Noodles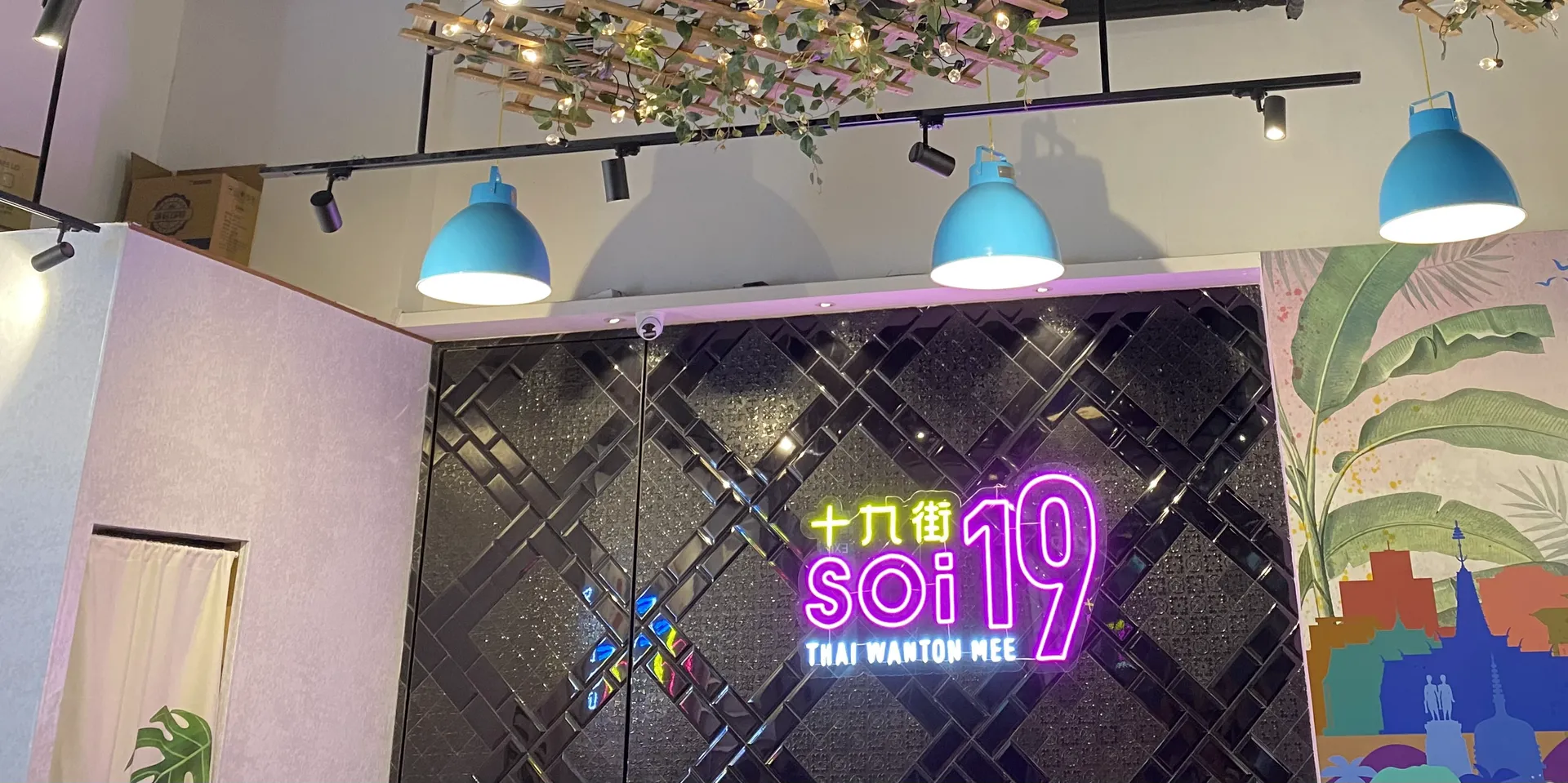 Indulge in the rich flavors of Thailand Wantan Mee Soi 19
Singapore is known for its diverse and delicious food scene, with a wide range of local and international cuisines to choose from. Thai Food has been gaining popularity in recent years. Thai Wantan Mee combines the rich flavors of Thai cuisine with the comforting texture of Singaporean-style wanton noodles.
The origins of Thailand Wantan Mee can be traced back to Bangkok, where it was first created as a variation of the popular Thai dish, boat noodle soup. The dish is made by cooking thin egg noodles and tossing them with a flavorful sauce made from soy sauce, oyster sauce, garlic, chili, and other herbs and spices. It is then topped with crispy fried wantons, tender slices of pork, and a sprinkling of green onions and cilantro.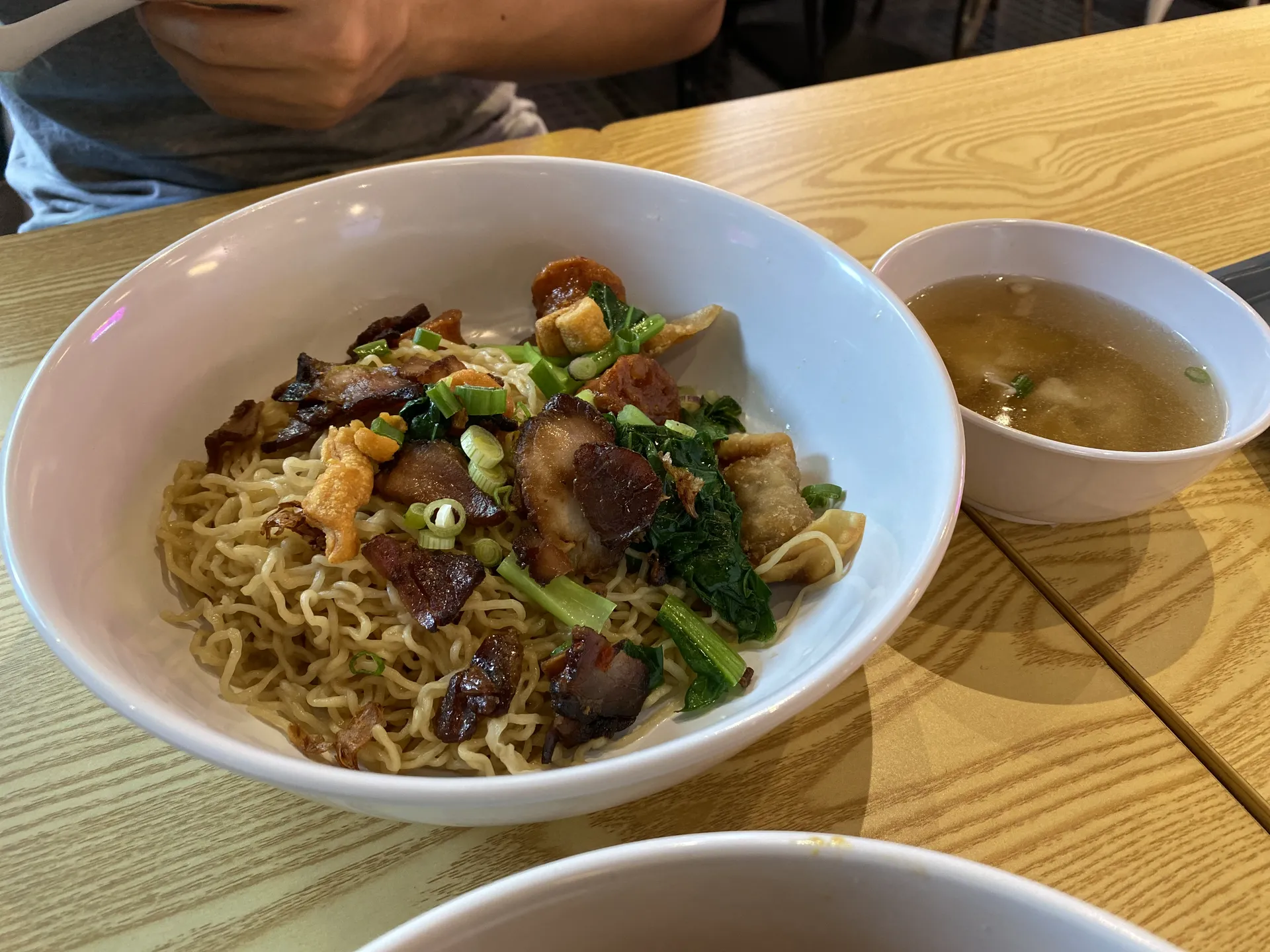 Topped with crispy fried wantons, tender slices of pork, and a sprinkling of green onions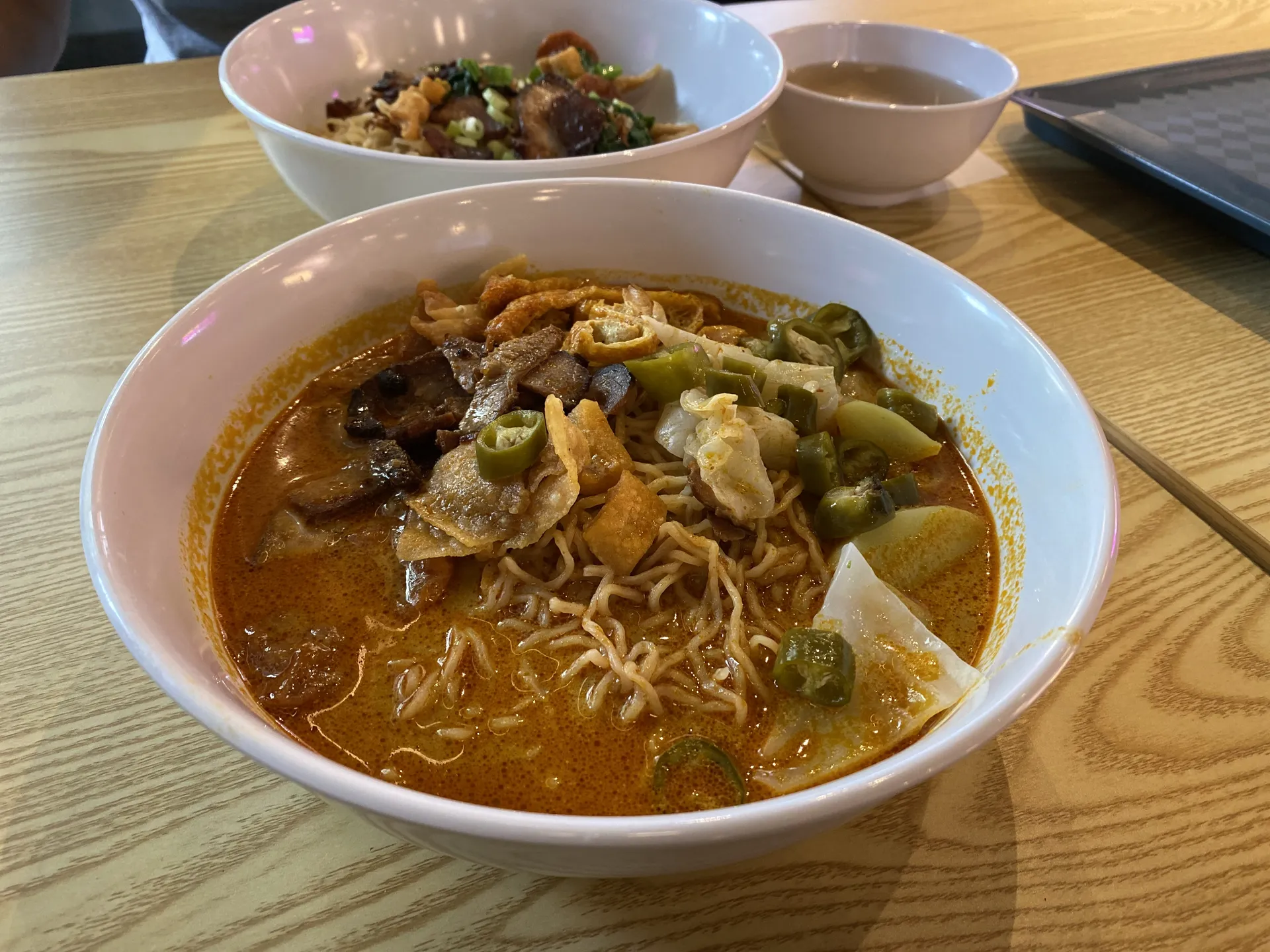 Thailand Curry Wantan Mee - Not so spicy Thai curry and comforting wanton noodles
In Singapore, Thailand Wantan Mee can be found at a variety of hawker centers, restaurants, and food stalls. One popular spot is Thai Wantan Mee Soi 19, located near Buona Vista MRT. This casual eatery offers a wide range of Thai dishes, including their signature Wantan Mee. This stall is known for its generous portions and delicious sauce, which is a perfect balance of sweet, savory, and spicy flavors. Customers rave about the crispy wantons and tender slices of pork, which are cooked to perfection.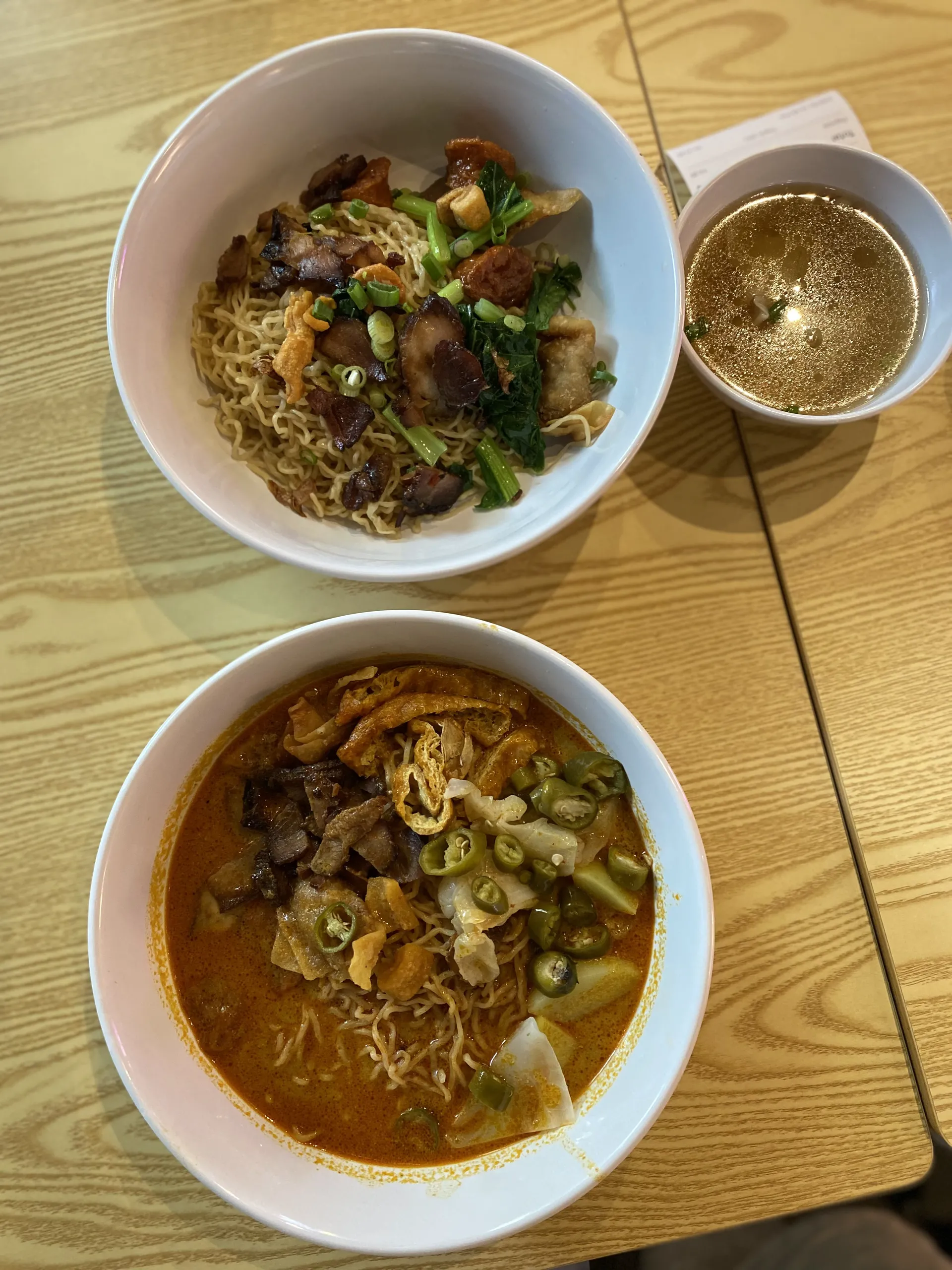 The Perfect Blend of Thai and Singaporean Cuisine
Whether you're a fan of Thai cuisine or just looking for a new and exciting dish to try, Thailand Wantan Mee Soi 19 is definitely worth a taste. With its bold flavors and comforting texture, it's no wonder this dish has become a popular favorite in Singapore's food scene. So why not grab a bowl and enjoy the fusion of Thai and Singaporean cuisine?



Foodie
Foodlover
Foodtrip
Thaifood
Travel