Jimbaran District Tour in Bali (3D2N)
A comprehensive and practical guide to Bali Travel
Wanting an Southeast Asia holiday but hoping to skip out on the tourist crowds in Thailand and Malaysia? Well, look no further than Bali - Indonesia.
The main attractions in Bali are Kuta Beach, Lover's Cliff, Tanah Lot, Ubud Palace, Ubud Rice Terraces, waterfalls and other natural and cultural landscapes, as well as mysterious volcanoes and volcanic lakes, which are very popular. Tourism in Bali has grown rapidly due to its numerous attractions and high-end luxury hotels.
The aborigines in Bali are mainly Balinese and believe in Hinduism. They are famous for their temple architecture, sculpture, painting, music, textiles, singing and dancing and scenery. They are one of the world's popular tourist destinations.
-------------------------------------------------------------------------------------------------
Things to know before traveling to Bali
1. When traveling abroad, safety insurance must be purchased
2. It is best not to rent a motorcycle in Bali, but to rent a taxi, which is about a few hundred RMB a day. If you set up a motorcycle, you must rent a car at a regular car rental company, and be prepared to be fined by the traffic police.
3. Although Bali is very sunny, the humidity there is relatively large, and underwear is not easy to dry after washing, so it is recommended to prepare more clothes for washing. Otherwise, wet clothes will be uncomfortable to wear.
4. The local water quality in Bali is not good. Do not drink it directly. It is safer to drink bottled mineral water.
5. Most of them need to add tax and service charge when going out to eat, ranging from 15% to 21%, so tips do not need to be paid separately.
6. Set aside 150,000 rupiah before leaving, and you need to pay departure tax.
7. It is not cost-effective to exchange money at the airport, and the hotel is not cost-effective to exchange money on the streets of the city.
8. A conversion plug is required.
9. You need to bring some gastrointestinal medicine.
10. The rainy season is from October to March of the following year. It will suddenly rain heavily, but it is mostly showers, and it will pass in a while.
11. Drive on the left in local traffic. Pay attention to traffic safety, especially the motorcycles running all over the street.
12. If you want to experience humanities, go to Ubud, Business to Kuta, Romantic to Jimbaran, and Convenient to Nusa Dua.
------------------------------------------------------------------------
schedule


[Package for 4 persons] - AirAsia round-trip air ticket + 4-star Villa (including indoor pool)

Total = RM3119.18 (including Taxes & Fees)

= RM779.80/person
Ringgit Malaysia to Indonesian Rupiah (RM1 = RP3300)After arriving at the airport, after queuing for nearly 2 hours for immigration inspection at the immigration office of the airport,
Purchased a local internet package with Sim Card for 7 days
Unlimited Internet = RP75, 000
The tour driver outside the airport, and quoted 6 people for a trip to the hotel = RP400, 000, including taking us to the annex for a lunch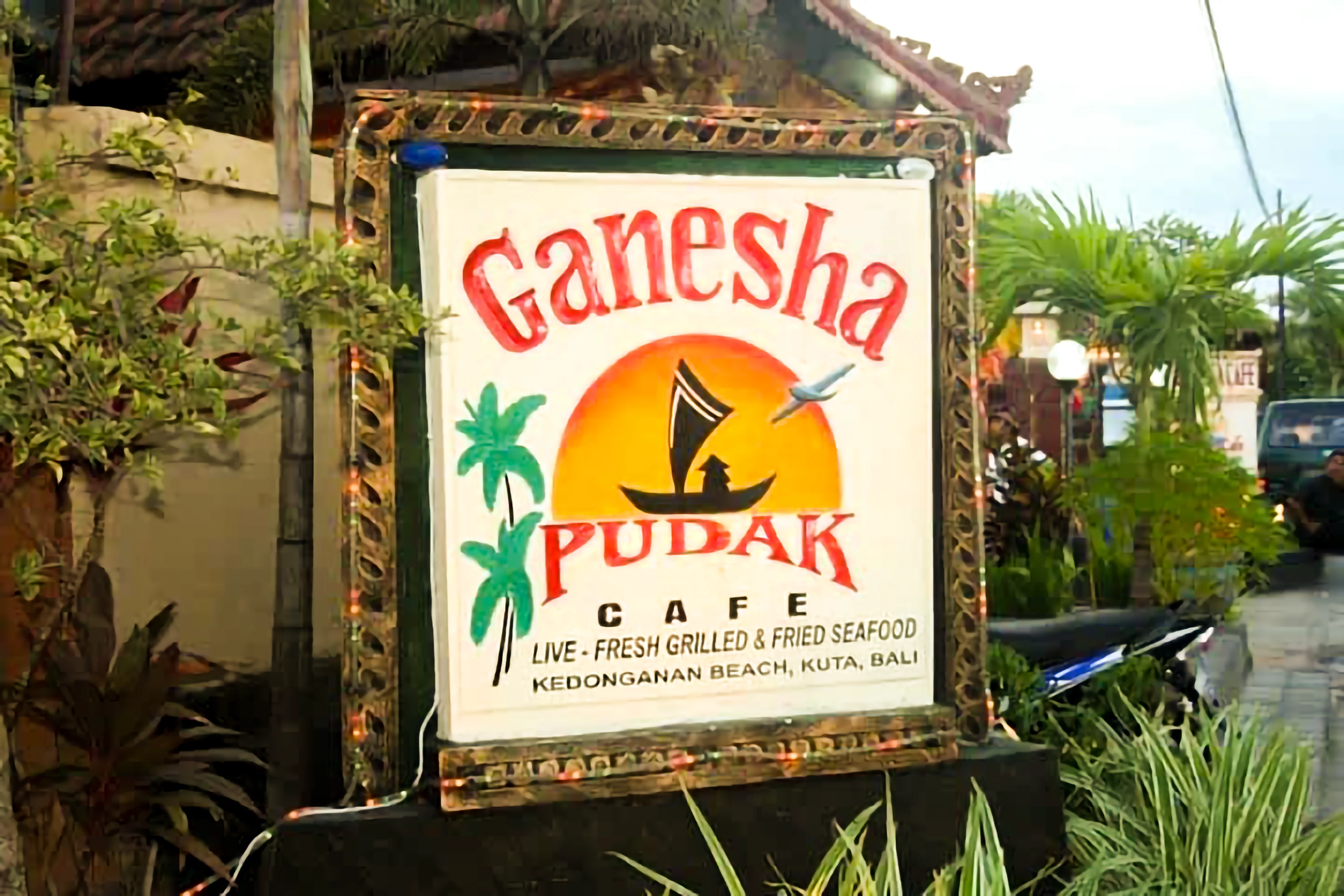 Down the road he took us to Ganesha Cafe, a restaurant with a sea view. I was a little surprised when I bought the order, Service charges levied in Indonesia hit 21%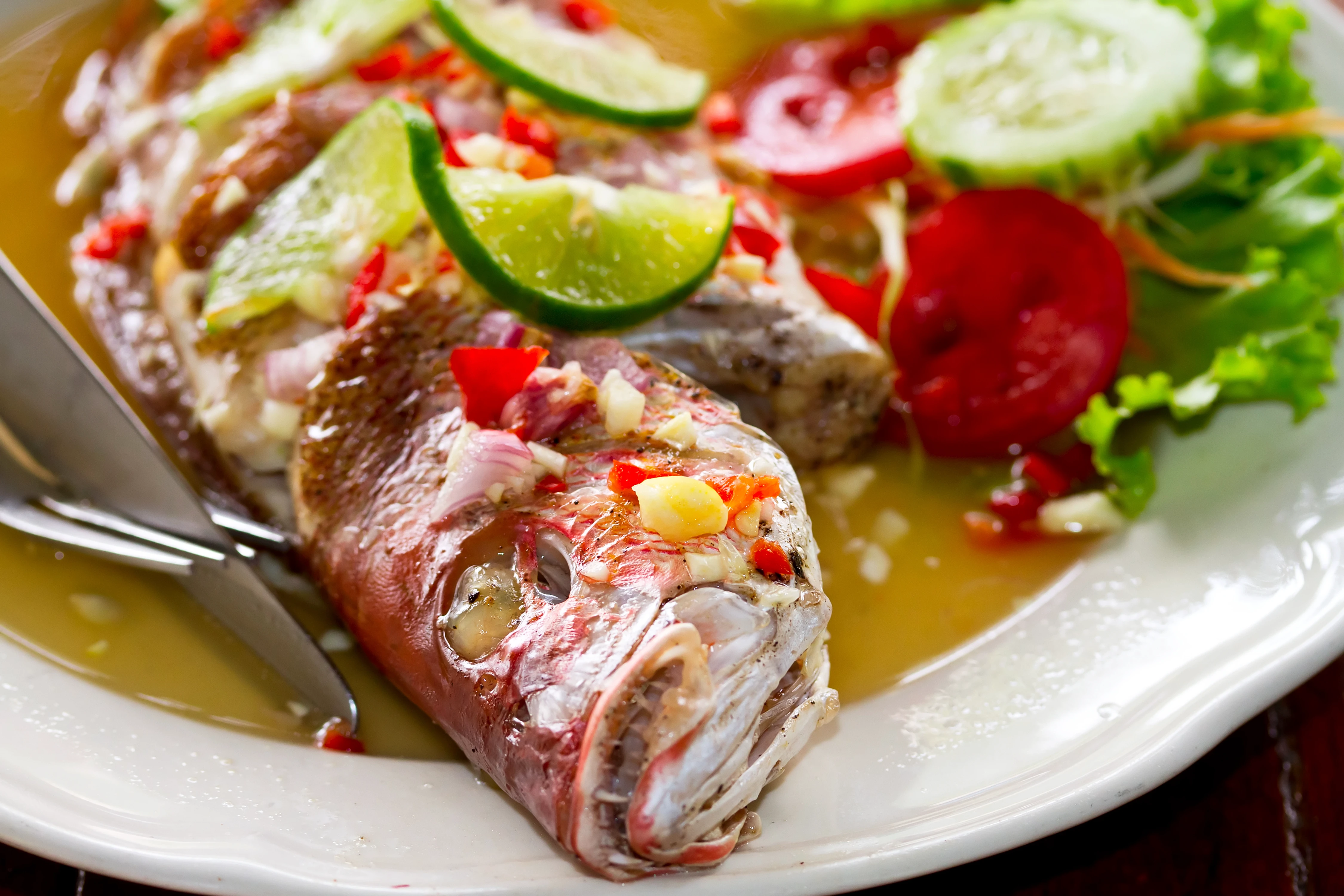 The coconut water was bland was good. The red snapper was fresh, grilled and tasted good.
On the way, I asked the driver's brother about the price of the chartered car, and he quoted Chartered car for 12 hours/6 persons = RP1, 500,000.00 (1.5 million) After some bargaining, he agreed to a 12-hour chartered car for 6 people of RP1.3 million. One person = RP216,000 (RM65) Due to the tossing all day, we have dinner at a restaurant near jalan nakula,kuta good value for money.
Warung 24/7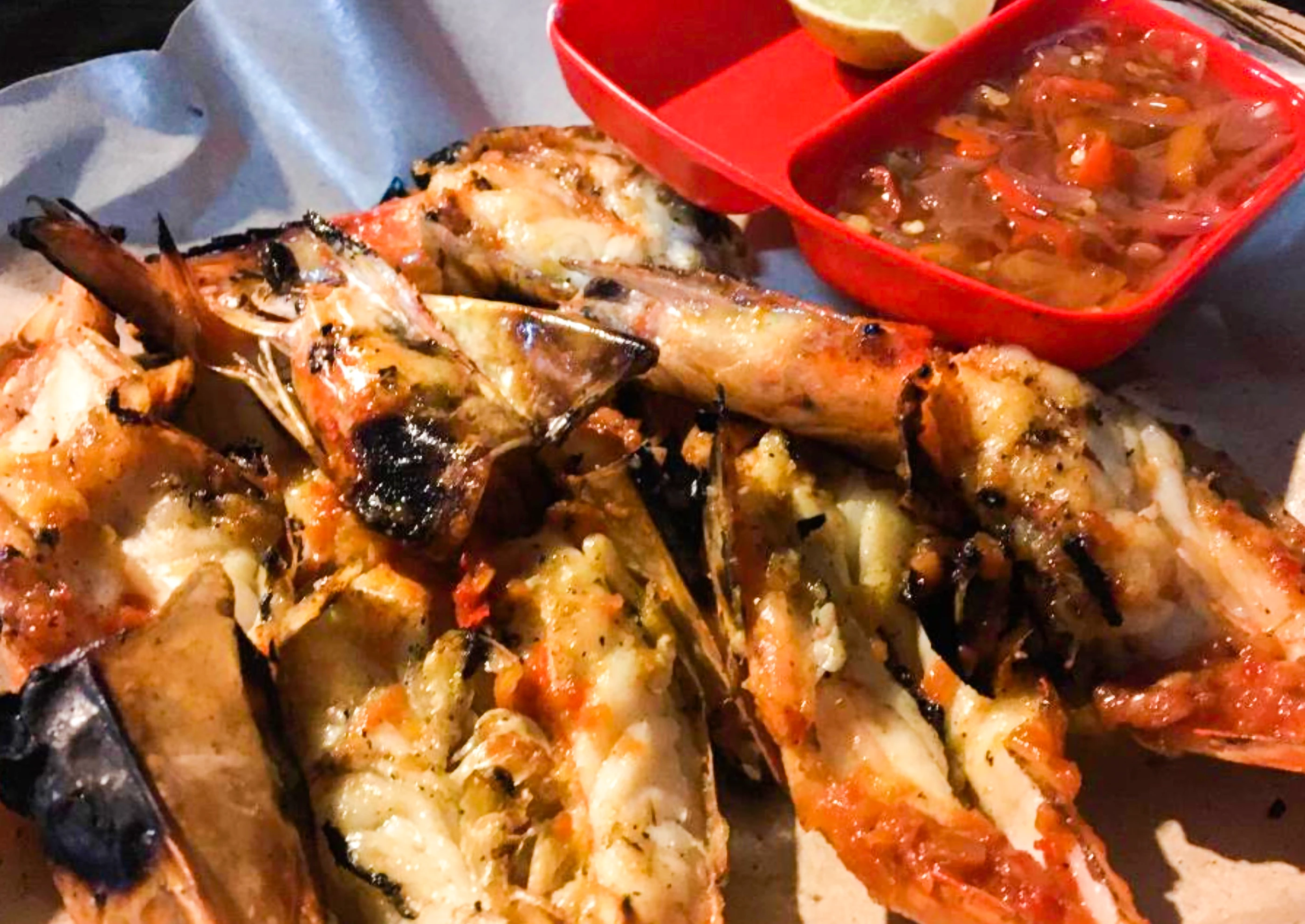 SAMBAL + GRILLED SEAFOOD = LIFE
After leaving the hotel for lunch the next day, we arrived at Luhur Lempuyang temple However, it is the unforeseen circumstances in the sky, the rain fell from 4 pm to the early morning....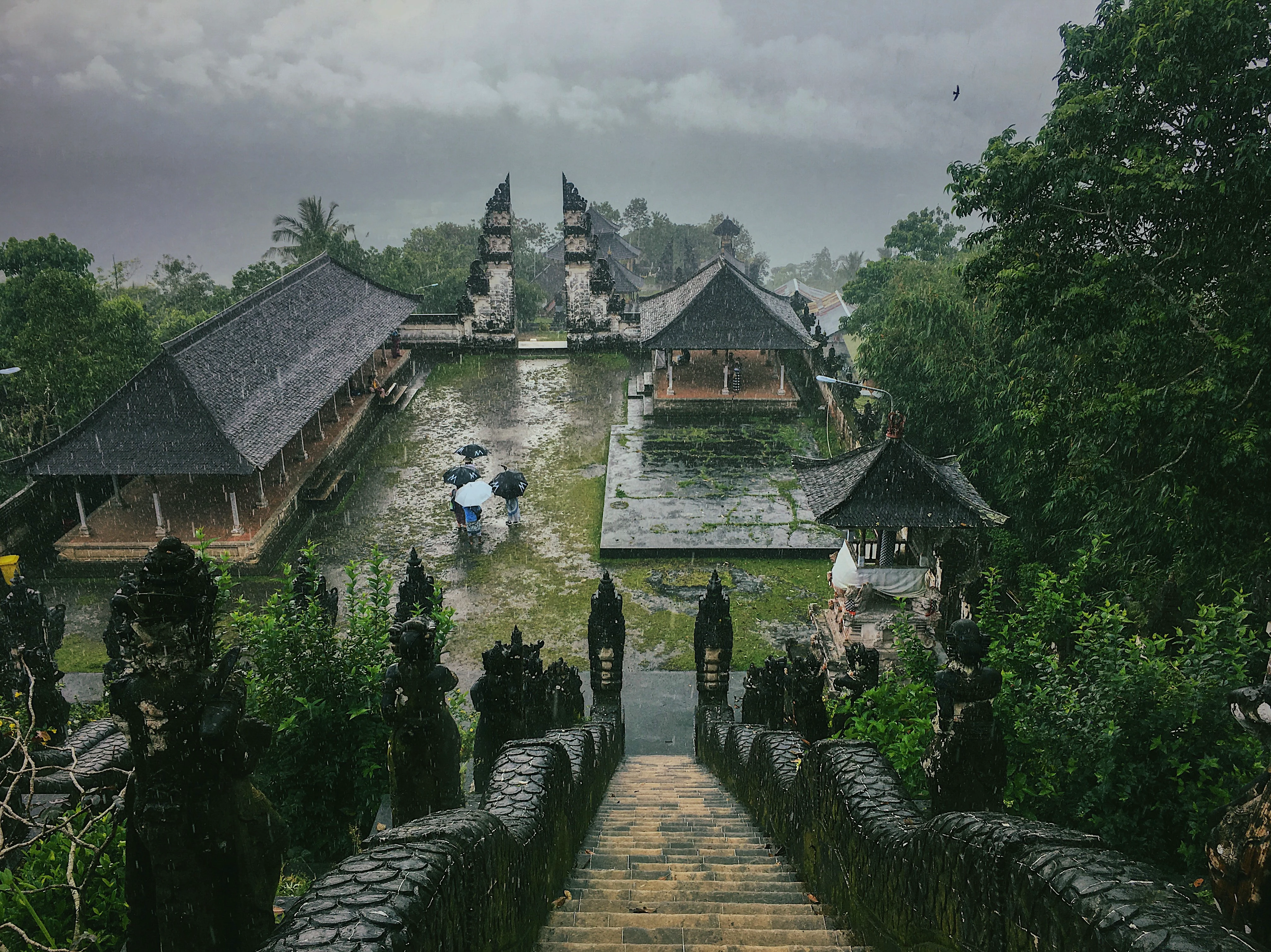 Luhur Lempuyang temple
Dinner at [ Naughty Nuri's Warung Seminyak ], The price is in the upper price range, but the food is delicious.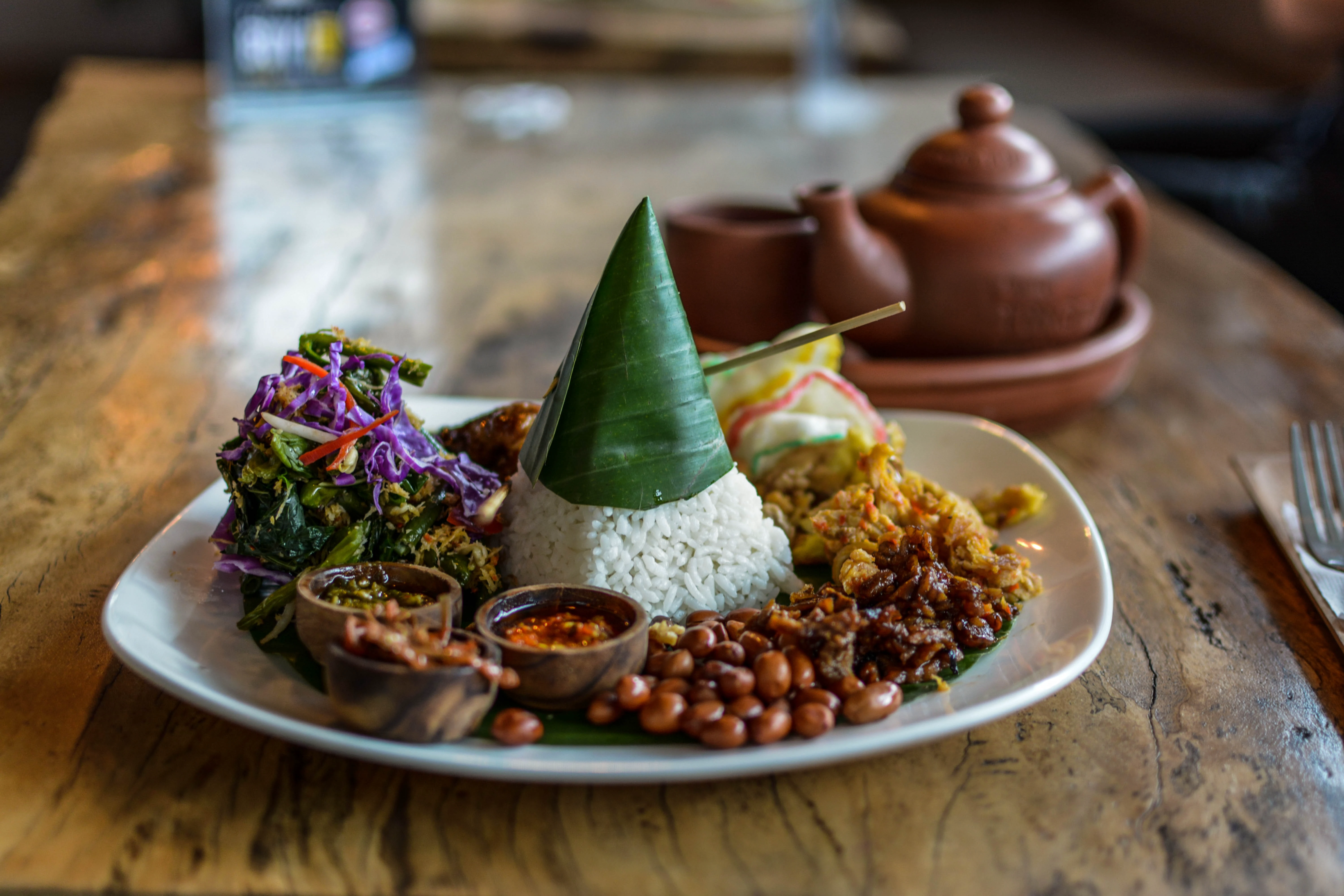 It is recommended that plan for coming Seminyak should arrive early. There are many tourists and need to queue up.
1. Dinner: If time permits, it is recommended to go to Kuta or Seminyak area
2. Transportation: It is recommended that you use Grab for the most reasonable price 3. Bali Swing: try to go early, then queue up to play the biggest swing to avoid queues in the afternoon Expose in the sun. In addition, girls who are afraid of tanning and sunburn are more prepared A coat or gauze protects the skin.
4. Remember to buy some salacca to try, it is known as the fruit of memory. After peeling, remember to use your thumb to remove a thin layer of film on the surface of the fruit, it tastes sweet and sour, crispy
5. Influencers recommend to buy a hand cream (7 flavors) at Carrefour for RP 29,900 (RM9) , The taste of chocolate flavor is a bit unacceptable, haha ​​😁
6. Bali doesn't have 7-Eleven, they have Mini Mart or Coco Mart
7. Bali wants to buy cup noodles called Pop Mie
8. Remember not to buy durian, it is not delicious.
9. Denpasar Airport: Remember to return to Denpasar Airport 2-3 hours early, there are many shops inside and restaurant! Because the boarding time was too hasty, I went to the plane in tears all the way 😥😥 I regretted it to death. There are many scenic spots in Bali, although it is not too far, but it is not close. Therefore, transportation is an urgent problem. From the hotel to the scenic spots, there are many internal transportation in Bali, such as taxis, car rentals, chartered cars, and motorcycle rentals. You can, it is worth mentioning that you must pay attention to safety when renting a motorcycle, because the chance of fines is still quite large. If your conditions permit, renting a car is an ideal choice, renting a car with a local driver for 8 hours.
To sum up, how to buy a domestic flight to Bali is roughly as follows:
The price of air tickets fluctuates a lot. For a transfer from Kuala Lumpur, even if Malaysia Airlines, Tigerair, and Indonesia Airlines occasionally have special tickets, but there is too little information, or if you need to transfer to Singapore/Jakarta, the overall calculation is not as competitive as AirAsia. Of course, saving If you are interested, it is also a good choice to join a tour group, which depends on your own requirements to choose the way that suits you.
Travel
bali
indonesia
kuta
seminyak